About our Art Instructor



Debbie
Debbie was born in Singapore in 1990 and she obtained her Bachelor of Art (Fine Art) degree from LaSalle in 2012.

Over the years, she has developed a deep interest in utilizing the medium of collage and specific layering techniques in art. In 2009, she had a solo exhibition at The Arts house, 'IDRAWS'. Inspired by the notions of space, she created a installation working with tape, carefully observing every single line detail within the interior space . Recently, in 2013, SCAPE launched young local artist's talents. Where she created playful, whimsical illustrations of animals with nature through experimentation of dry mediums.

The child-like nature drawings and bold colors are evident in her works that are inspired through art and play with children. She believes it's important to laugh, love and have fun in whatever you do!

About our Yoga Instructors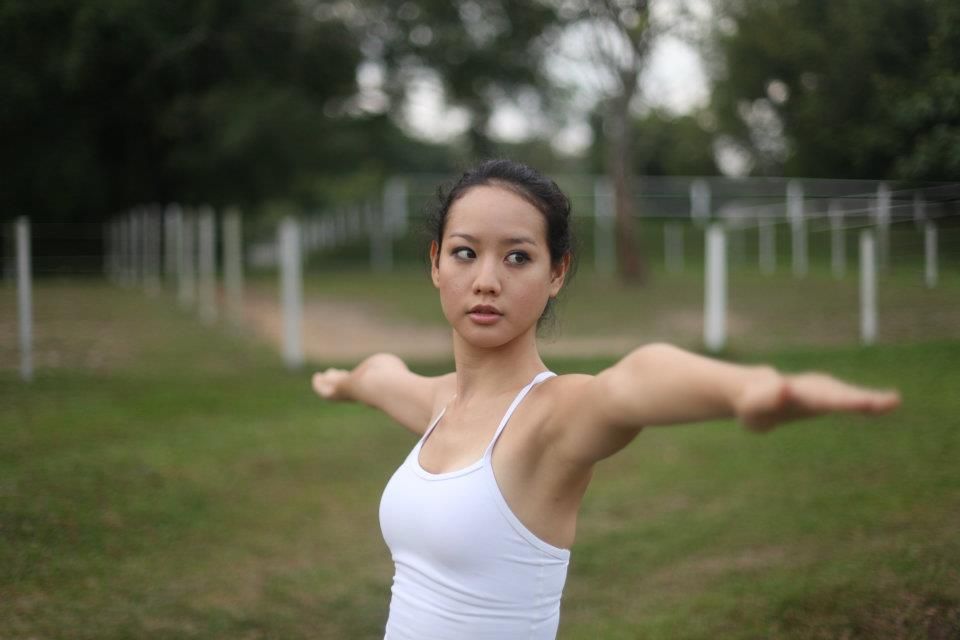 Amanda Ling
Acquainted with yoga as a fitness regime in 2007, Amanda realized over time that the yogic practice brought about greater transformation from within. Being on the mat is like a space for self-discovery and reflection, revealing one's strengths and weaknesses. It was through committed practice that Amanda attained awareness and empowerment from yoga that grounded her throughout life's different seasons.

In May 2012, Amanda became a Yoga Allliance certified teacher after undergoing a 200 Hour Teacher Training at Vikasa Yoga, Koh Samui Thailand. The training was led by Master trainer, Kosta Miachin, together with well-experienced and diversely-disciplined teachers across the globe (Ram Vakkalanka, George Anthony, Ting Ting Peng and Michelle Lam).

In Oct 2012, she completed the 95-hour Yoga Alliance certified Children yoga specialty training course with trainer, Mira Binzen of Global Family Yoga, gaining much insights to child development and how yoga is truly beneficial to a child's growth and wellness.

Amanda is excited to share and expand in the area of teaching kids yoga, promoting happy, healthy and well-balanced developmental growth in children . The usage of fun and engaging yoga games, stories and movements promotes creativity,cognitive development and endless fun times for the child and family.

She is also currently furthering her yoga studies , Diploma in Yoga Therapy (Swami Vivekananda Yoga Anusandhana Samsthan Yoga University,Bangalore,India) training at Vyasa Yoga Singapore with Manoj Thakur? and the team of of teachers and doctors from S-VYASA Yoga University.

Amanda's teaching is influenced by styles of Hatha and Vinyasa flow yoga.

Amanda advocates the practice of yoga to empower others to live to their fullest. With yoga as a key to self-healing and self-awareness, Amanda continuously encourage students to find their inner bliss, strength and love through the rhythm and flow of her class, that they may take it off the mat and enrich their daily lives.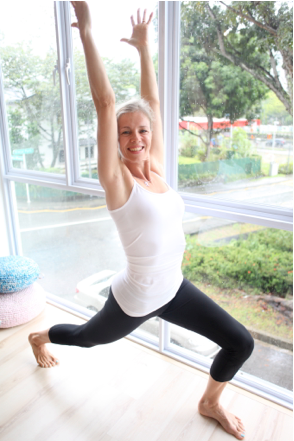 Sarah Barguirdjian
Sarah´s love of Hatha yoga began at school in England over 25 years ago. Soon after, she began a more serious study of Iyengar yoga which laid the foundation for her own practice and teaching. Her teaching style also draws from her experience with Vinyasa, Power yoga, Anusara, Sivanadanda, Yin and of course Iyengar and Restorative.

Sarah has learned from many amazing teachers including Jason Crandell, Leela Millar, Noah Maze, Christina Sell, Sarah Powers, Judith Lasater and Desiree Rumbugh.

Sarah completed her first teacher training with the British School of Yoga and recently completed another 200 hour teacher training with Noah Maze. She has also done over 100 hours of further teacher trainings with Sarah Powers (Yin and insight yoga) and Judith Lasater (Restorative). Sarah continuously practices yoga to be a better teacher and yoga practicioner and is currently studying with Christina Sell.
She regularly attends workshops and further teacher training courses and loves going to classes taught by the wonderful teachers here in her new home, Singapore.

Sarah's classes are fun and nurturing and every student is encouraged to practice within his or her present ability, progressing steadily and safely.

Sarah is a RYT with Yoga Alliance (US) and is also registered with the IYN (UK).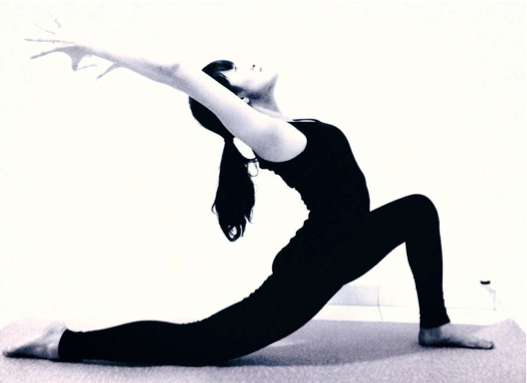 Veron Kho
Veron first tried out yoga when she was 17 in an attempt to lose weight and she has since found her soul-mate in yoga. The amazing feeling of mindfulness and 'being present in the moment' is what draws her back to her mat constantly. The power of yoga then ignited the spark in her to share this practice with her family and friends. She obtained her 200-hour teacher training with Swami Vivekananda Yoga Anusandhana Samsthana (sVyasa) Yoga University of Bangalore, India.

Veron is extremely grateful to her teachers who have guided her in her practice. She is also thankful to her husband and students who have inspired her to share the knowledge of yoga. To her, the ability to discover more about one's body is exciting and the breath is key. She loves to know that there is comfort and calmness in a breath.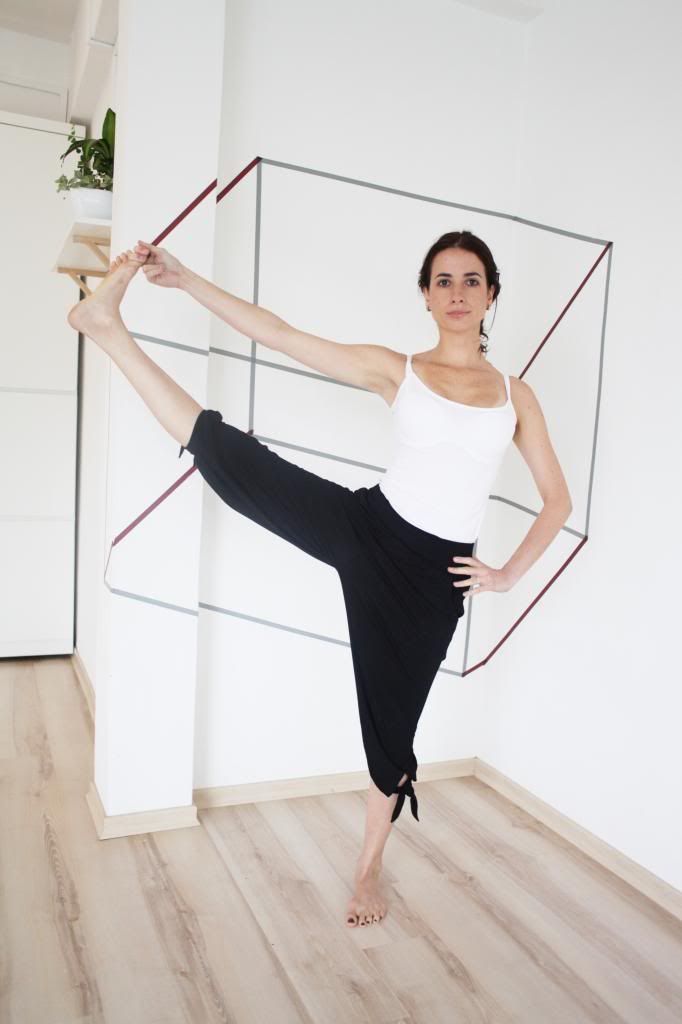 Magali Gallello
Magali is a Yoga instructor teaching Hatha Yoga including its variant styles such as Power Yoga, Vinyasa Flow, Yoga Therapy and Restorative Yoga. Member of Yoga Alliance in the UK and Brazil, RYT500 certified, with 5 years of experience and more than 5,100 hours of teaching.
A Drama therapist with a broad range of expertise and experience in working with people under any health condition, She is attentive to their individual capacities and limitations.
Developing classes combining both Yoga and Drama therapy to improve body consciousness and to make students more self confident and focused in enjoying the grateful experience of connecting with themselves and also reaching internal balance for meditation.
Magali was a participant in academic studies conducted by the School of Medicine of Sao Paulo about yoga practice – with special attention to pranayamas and meditation – and its impact in the help to treat depression and panic syndrome, nervous system diseases, heart diseases and cases of movement restrictions.

She develop special classes considering a broad range of health conditions, including the above described and also pre and post natal yoga, yoga for the elderly and yoga for the disabled.

She is also an Ayurveda therapist experienced in massage, shirodhara, detox treatments and nutritional advice.

Constantly studying Vedanta, she is increasingly trying to connect its teachings to my work with Ayurveda and Yoga.
WHAT WE'RE PASSIONATE ABOUT DELIVERING:

AN ENVIRONMENT INFUSED WITH ART, CULTURE, AND FRESH CREATIVITY TO INSPIRE AND ENRICH.